Italian Tradition and Innovation in Professional Barista Training
If you're looking for a new job and you're thinking to enter the international world of coffee, or if you're already a barista who learned from work experience without technical education, Barista PRO will give you EVERY KNOWLEDGE you need to succeed and become a Professional Barista Coffee!
We can help you reach your goal with our Barista Course in Berlin (Germany) and the barista training we provide in Rome (Italy).
The witness of Renato Tonelli, an American trainee with Italian family roots who knew ZERO about working as a Barista, and needed to learn all the basics before starting a new career in this field. He completed the Coffee & Latte Art course of Barista PRO, the Coffee Academy:
Hi everybody! My name is Renato Tonelli and I just finished my Coffee & Latte Art course at Barista PRO. I highly recommend the course! I learned a lot of things  through this pathway. The trainers are very good, work is very intense. Even though it was difficult at first, you go through a lot of tough excercises, but they're able to make it fun and very enjoyable. I got to work with real Espresso coffee machines, so having a practical training really prepared me  to go into the real world and find work, and help me develop and work as a professional. And… Yeah, it was great! I highly recommend it! My italian teachers helped me  explaining everything in English, so they were able to offer  this advantage, this quality  for my teaching. I recommend it!
WHAT IS BARISTA PRO
Team Made in Italy
Barista PRO, the Coffee Academy has a team of truly Italian experts in the coffee service.
Italians may be infamous for a lot of reasons, but for sure making a great coffee or cappuccino is not one of those.
English Speaking
Our barista training courses are provided in English (and not in German), but if you're reading this page we're sure it won't be a problem.
This may surprise you, but our Italian Trainers are all very good at speaking English.
Barista PRO courses are 90% practical, but great communication for us is essential to do our job best.
Teachers more than Baristas
Our trainers not only are professional baristas with a huge experience but also extremely well-prepared teachers.
We strongly believe that being just good at something doesn't mean you can also teach it to someone else, especially if the other person knows nothing of what you're talking about.
That's why our Trainers spend part of their everyday life studying how to deliver their precious knowledge to Barista PRO international students.
Practical Barista Training
To become a professional barista you will need to know the basics of the coffee plants and beans, why you have to use a certain kind of cup, and a few principles of chemistry, but mostly you'll have to learn how to serve coffee and other daily beverages in a perfect way.
That's why our Barista Training is 90% practical, and it will be YOU making coffees, foaming the milk, and managing the coffee machine ALL THE TIME during the course.
BIG Numbers
2 years ago 85,6% of our students found a job as baristas within 3 months by the end of our professional Barista Training.
In the last year, this amazing percentage grew up to 94,11%.
These numbers make us proud even more than our International Certification, considering that we're talking about hundreds of people who found a job with our help.
International Certificate
Barista PRO, the Coffee Academy has an International Certification for projecting and providing barista training courses all over the world.
If you ever heard of an ISO9001 Certification, then you should know how hard it is to get one, and how high our teaching standards must be.
You cannot just buy such a certification. On the contrary, we must prove every year the quality of every single aspect of our work.
---
PLEASE DON'T READ MORE if
If you don't care about becoming a professional barista and learning a job you could use anywhere in the world;
If you already work as a barista, and you think there's nothing more out there you could possibly learn to improve yourself and your career.
---
This Barista Training Course
is PERFECT FOR YOU if
If you know zero of how to make a coffee, or have no idea of how to foam the milk for a perfect cappuccino, and desire to become a professional barista coffee, with the chance to work anywhere in the world with our International Certification;
If you already work as a barista, but learned everything you know in the field without any technical education, and understand you could improve with the help of truly Italian barista trainers in order to grow your career.
Up here you can play the witness of Ellee Kim, Katrin Fumy, Sybille Wyrwal, and Ivan Cortes, our students who wanted to learn how to work as professional baristas and improve their technique in the coffee world. They completed the Coffee & Latte Art course of Barista PRO in Berlin:
Elle: "It was a very nice course, we enjoyed it very much. The weather in Berlin was not so nice, but because home came to us it was even much nice, and I'm really glad to have this (certificate) now, and I'm coming to Rome! "

Katrin: "Yes I enjoyed this course as well, and with the great company, with nice people a very good barista as a teacher; and I'm looking for to continue this business you can say. "

Sybille: "Thank you, I had so much fun! I'm planning to coming back again for advance course , now, I hope to see you again in Rome. "

Ivan: "I found this course very interesting, also Berlin, I came to Berlin and the weather is not so good outside, but it's good here inside for good coffees. And yeah, very good!!! "
BARISTA TRAINING
in BERLIN, GERMANY
In order to become a barista coffee, or to improve your technique as a professional, during the barista training course you'll go through a wide program:
BARISTA COURSE / BASIC

COFFEE  – Practice, Sensorial Analysis and Theory
MILK  – Practice (Foaming)
CAFETERIA BASICS  – Different Coffee types to serve (Espresso, Cappuccino, American Coffee, Caffelatte…)
BASIC LATTE ART  – Basic Latte Art techniques (Topping Art and Stencil Art)
ADVANCED CAFETERIA – Special Coffees (Non-Alcoholic and Alcoholic)
TEA – Practice, Sensorial Analysis and Theory
CHOCOLATE – Practice, Sensorial Analysis and Theory
GLASSWARE – Different types of cups and glasses to serve
SPEED WORKING – Preparation of more Coffees and Cappuccinos contemporarily
BARISTA TOOLS AND MACHINERY – Coffee Machine, Grinder and Maintenance
CUSTOMER PSYCOLOGY – Interaction with customers

BARISTA COURSE / ADVANCED

Understand how to apply your artistic creativity in the coffee sector when necessary
Techniques, preparation, and creation of creams that are the basics of pastry making like whipped cream
Technique and preparation in special cold coffees and study of numerous recipes.
Technique and preparation in special hot coffees and study of numerous recipes.
Technique and preparation in special blended coffees and study of numerous recipes.
Mounting and Manipulation of Milk Froth for artistic creation and decoration with a progressively increasing level of difficulty.
Toppings for decorating with Milk Froth.
Use of Cocoa for decorating Cappuccinos Study pictures and drawings with stencils and with Latte Art pen to create artistic designs.
Italian-style Cappuccino with designs of: Wreath, Cobweb, Waves at Sea, Flower (star), Petals, Heart, Wind, Waterlily
Specially "modified" Cappuccini: Sunrise, Butterfly, Seeds, Chrysanthemum, Vertigo, Tiger Stripes, Wheel, Intertwined, Cocoa Mix, Millstones, Propeller, Taj Mahal
Freehand drawings with Latte Art pen (without stencils): Apple, Heart, Leaf
Etching: the technique used in Latte Art includes drawing on cappuccinos using contrasts in color between the milk and coffee: High Seas, Kaleidoscope, Equilibrium, Windmill, Orchid, Flower, From Here to There, Cosmos, Happy Sun, Winter Tree, Ring of Fire, Ying Yang
Coffee on milk: Oak Tree, Floral, Storm of Hearts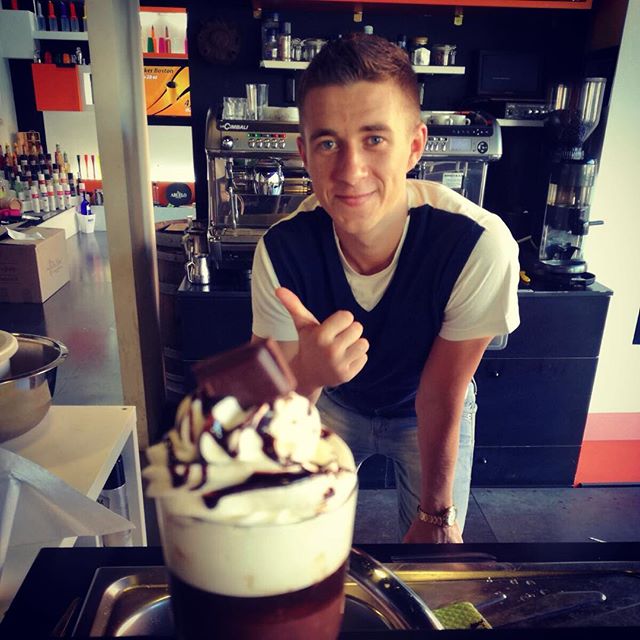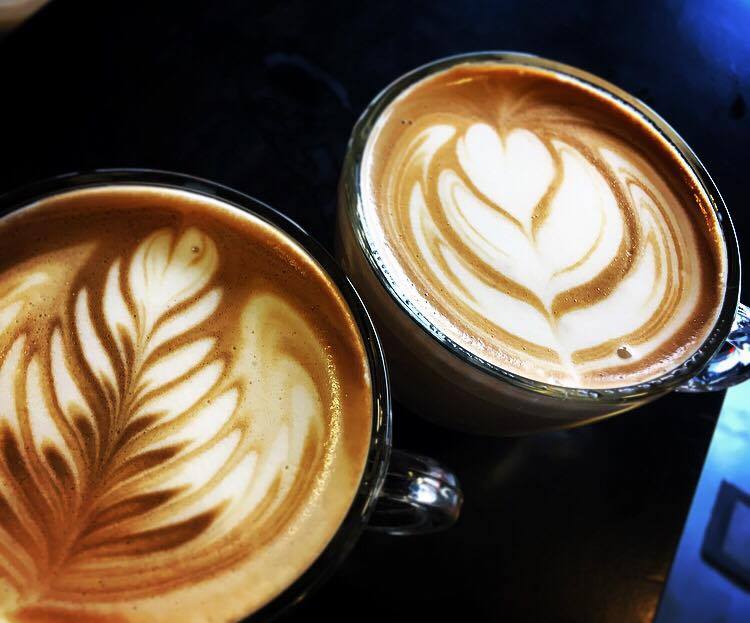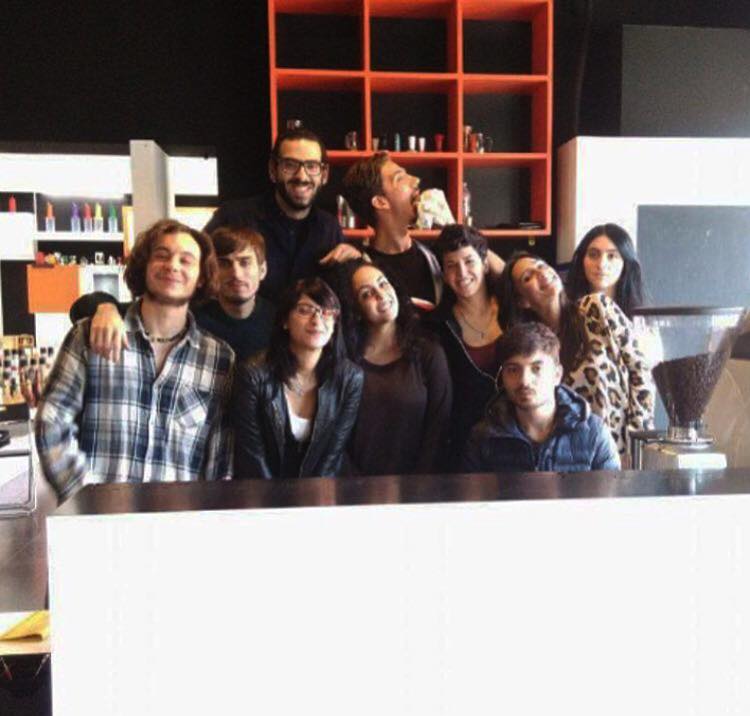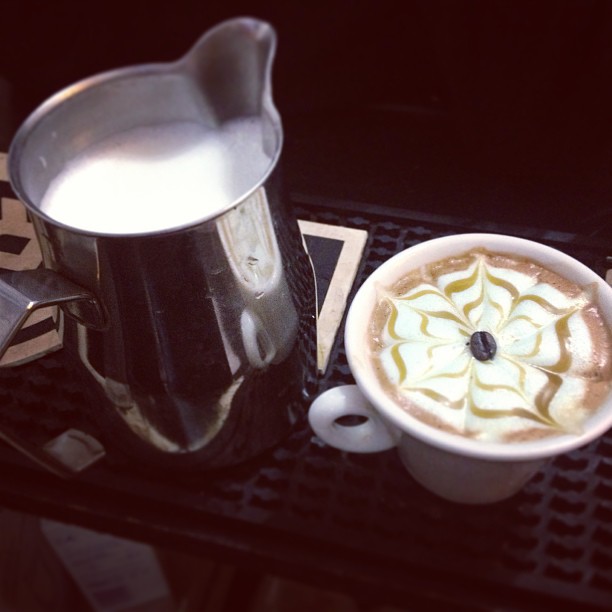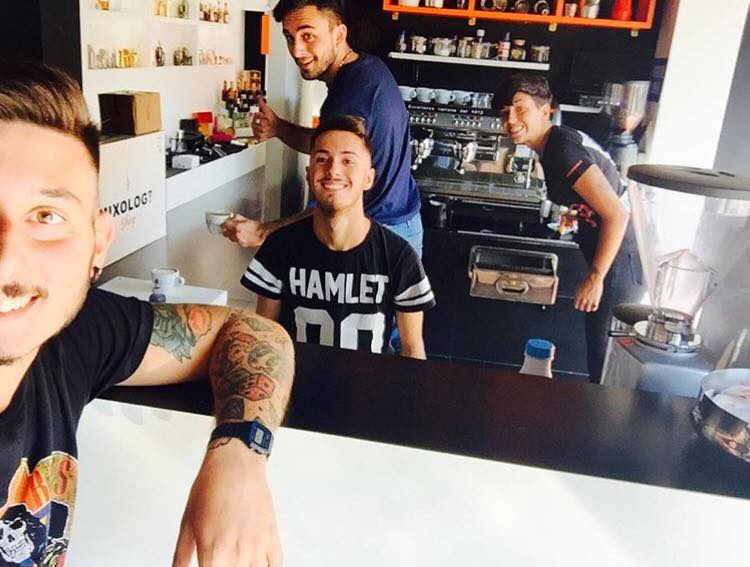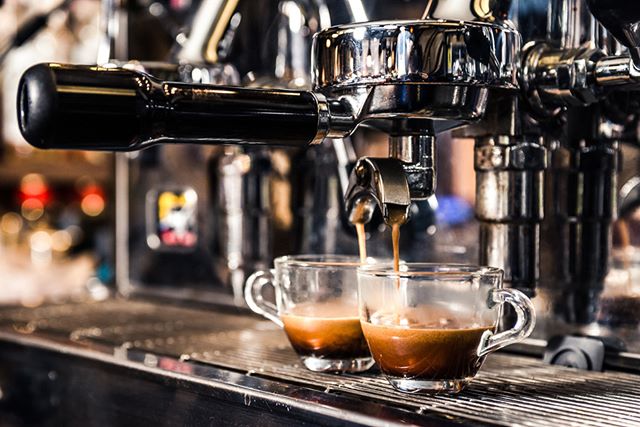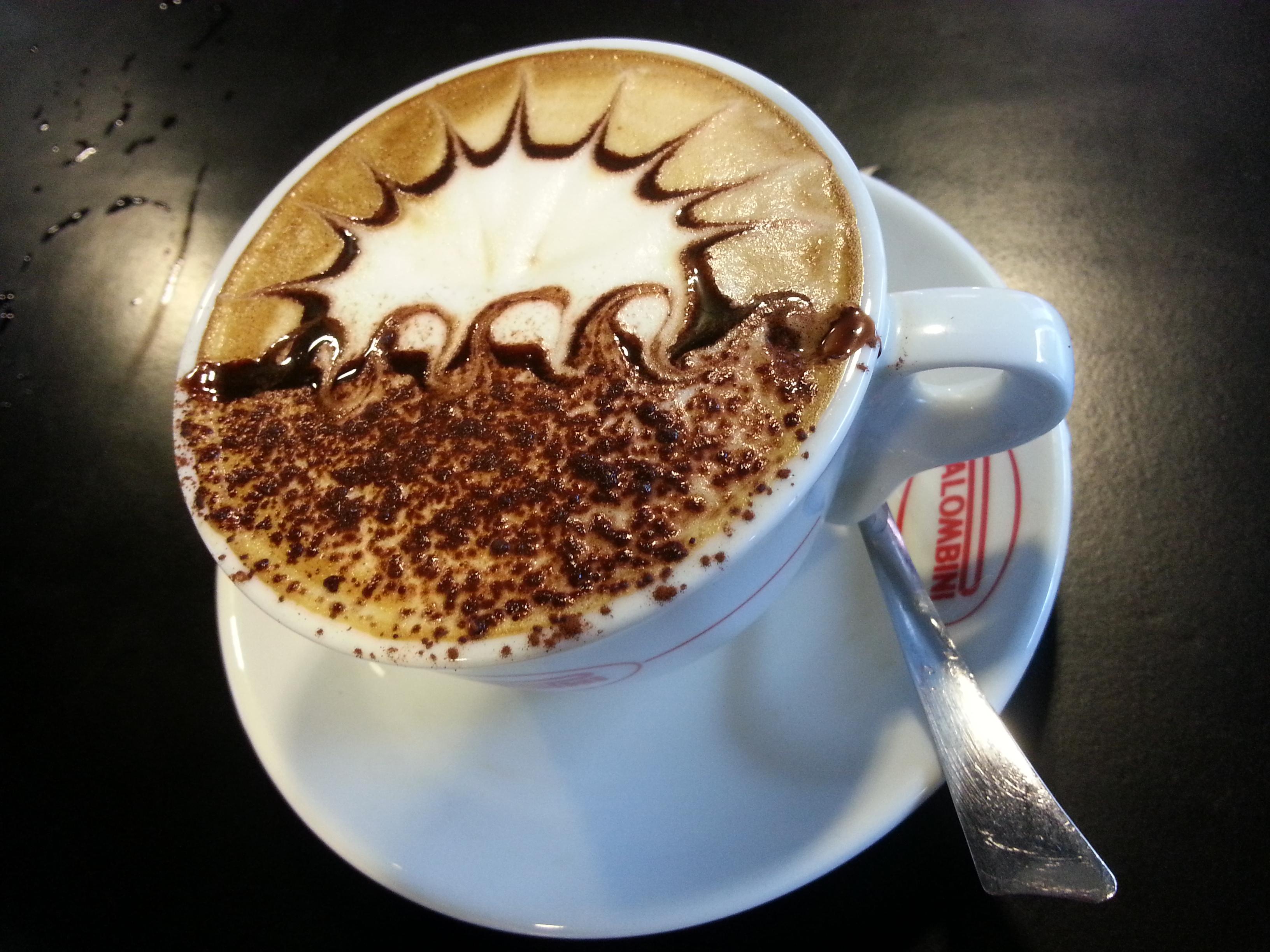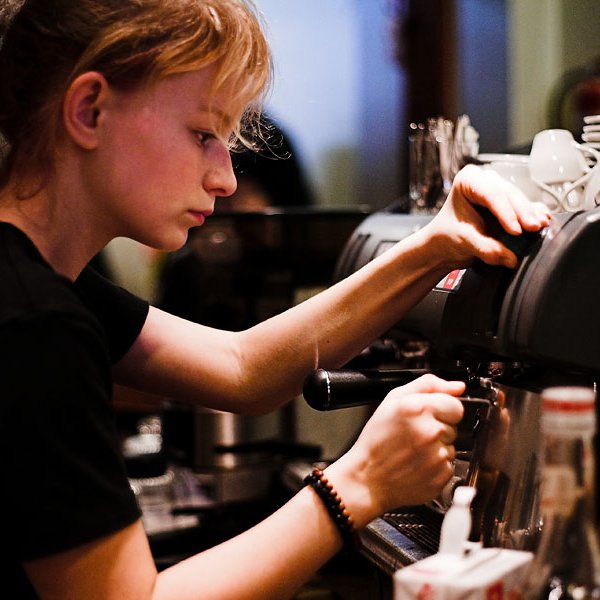 WHERE
For years we have provided our barista courses in Rome and Milan in Italy, but now you can get the advantage of our knowledge directly in Berlin (Germany).
We have a strong partnership with WEGA, the Italian coffee machine factory, that will host our courses in its Showroom in Berlin, 1km from Alexander Platz.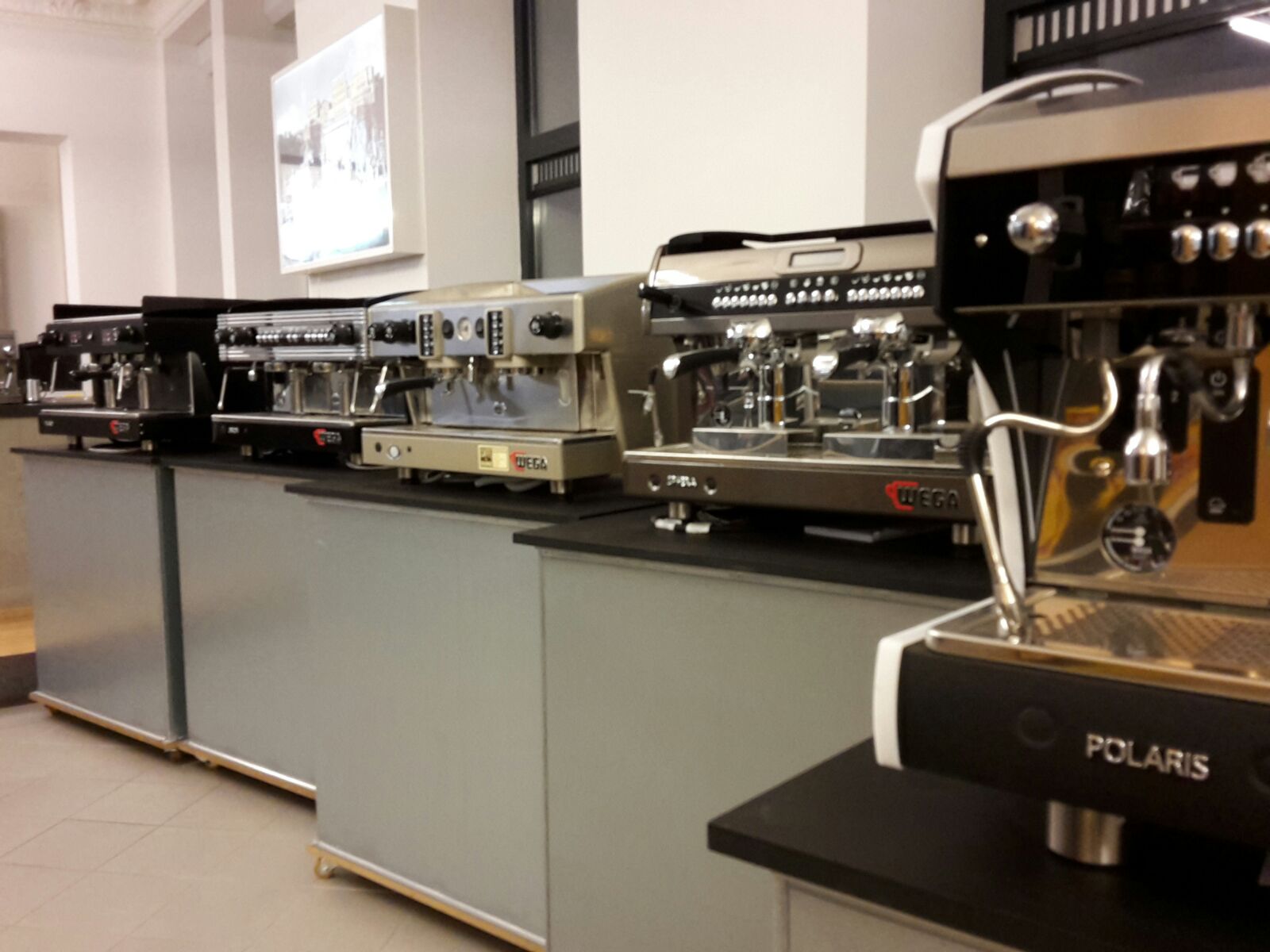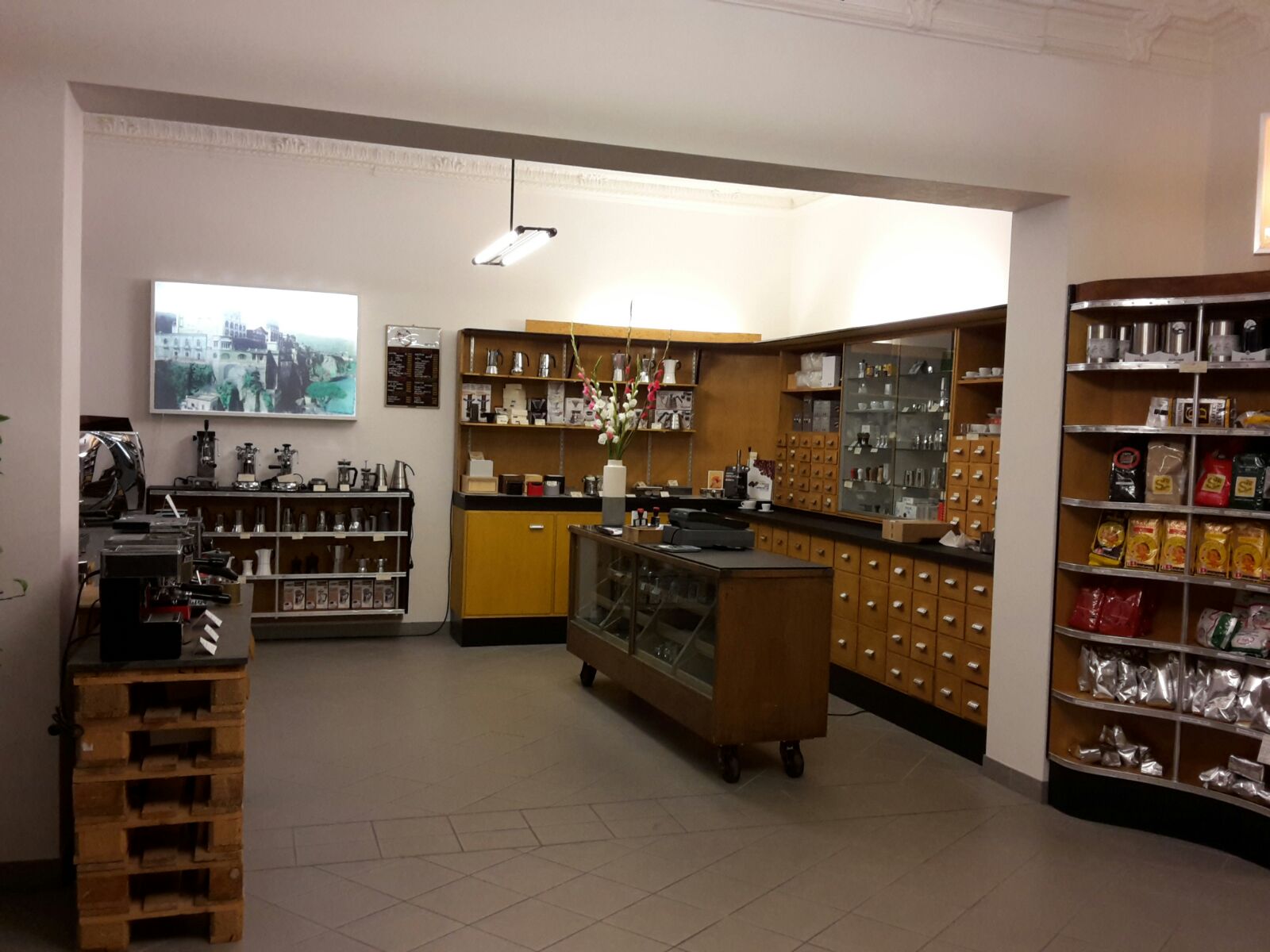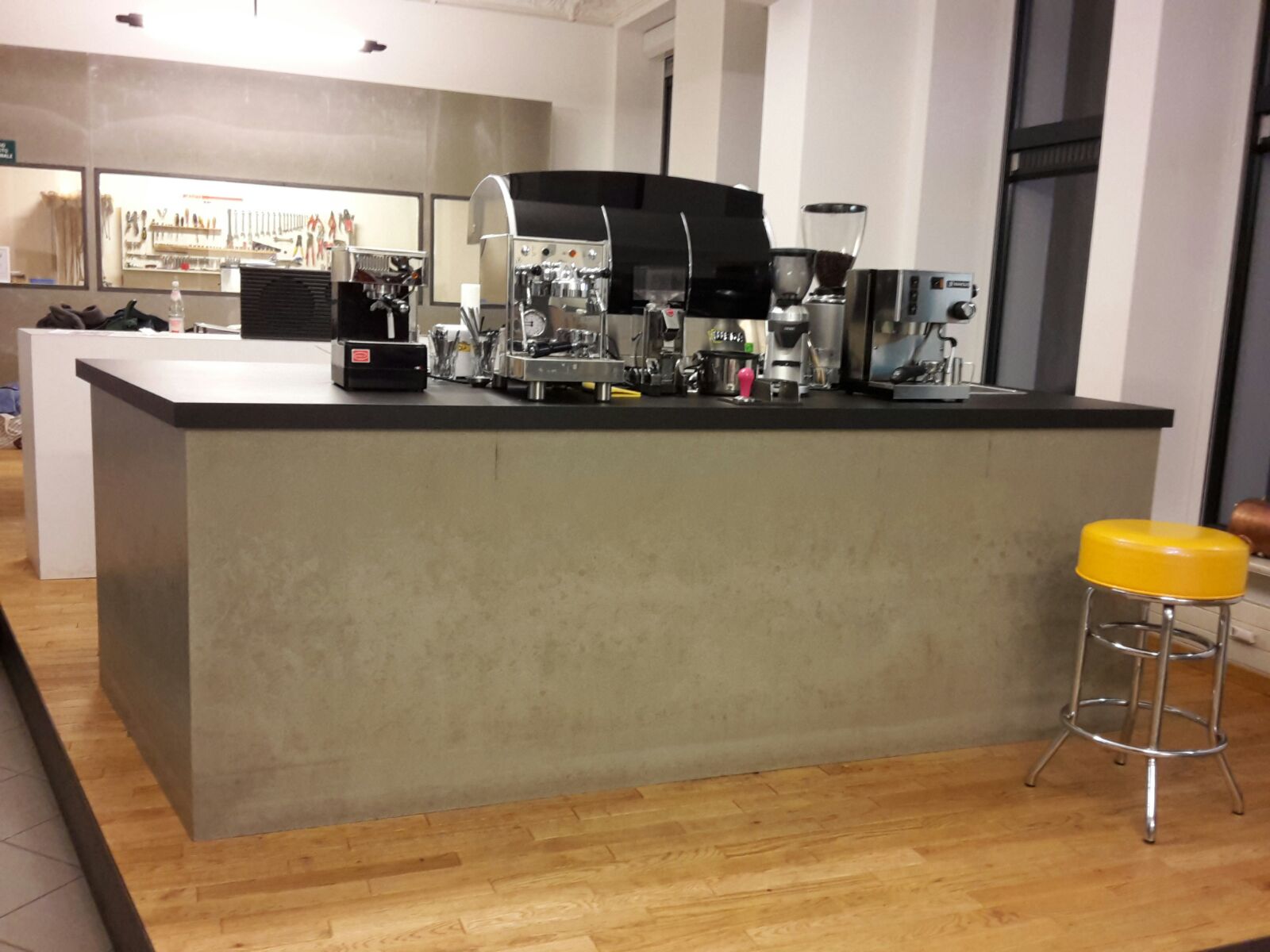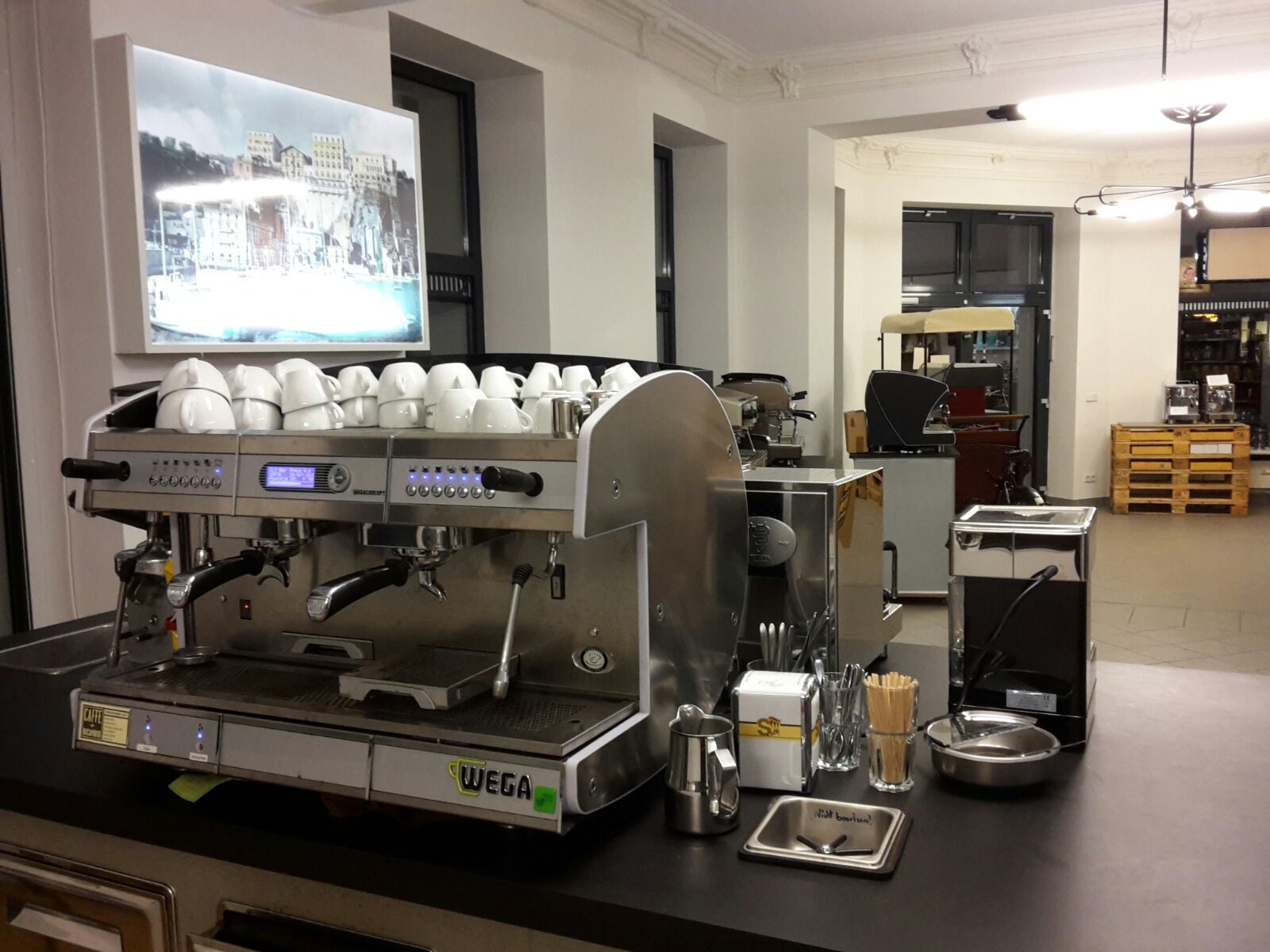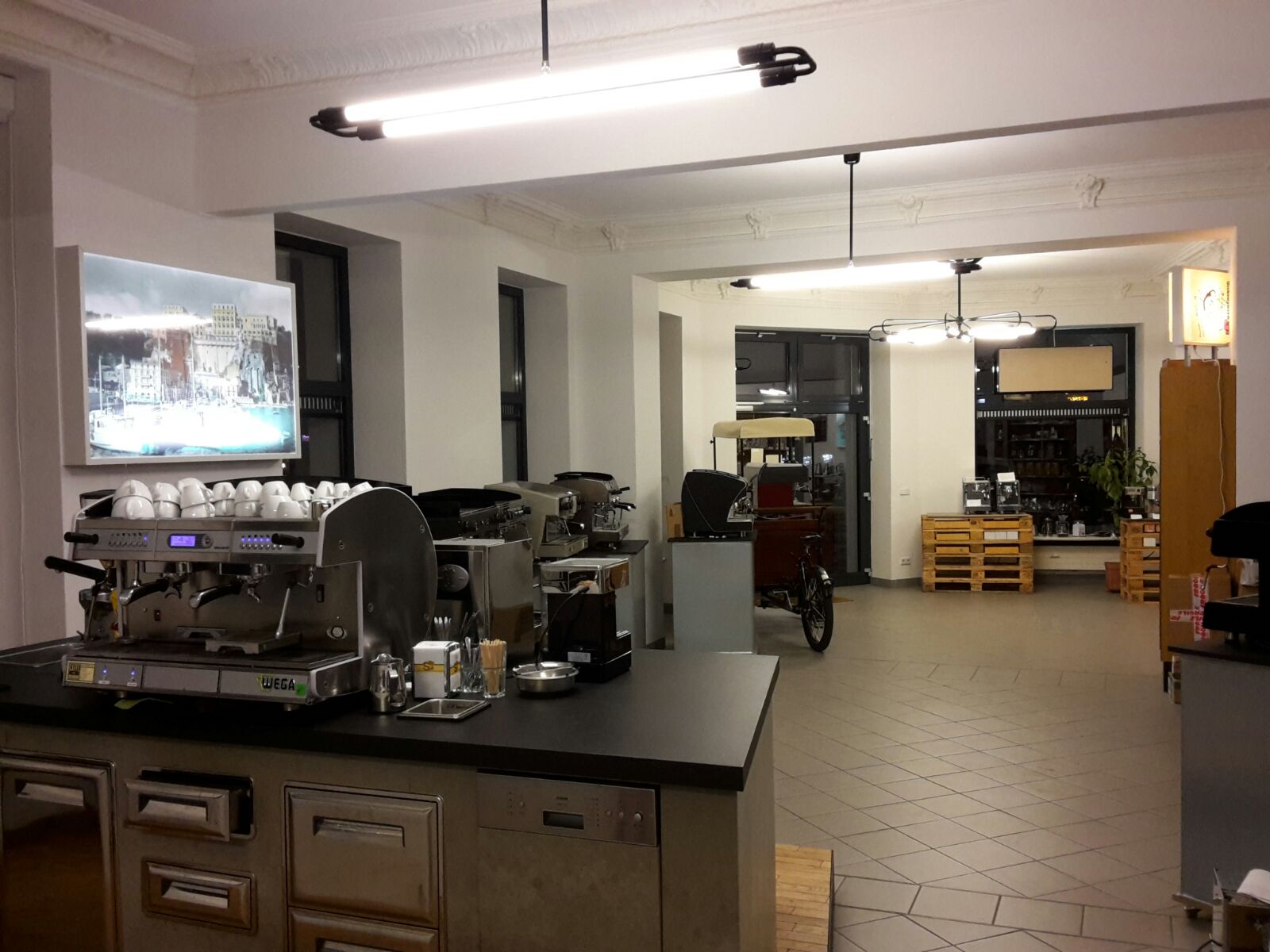 WHEN AND HOW LONG
To know the Dates of the next barista training course taking place in Berlin, just fill out the form at the bottom of this page.
We will also tell you how long is the program of the barista course and how many days you need to complete it.
---
I'M INTERESTED IN THE
BARISTA TRAINING COURSE
Just fill out the form down here, and we will get back to you shortly with all the details you need about the next barista training course!